Enjoy up to 12 months installment plan!*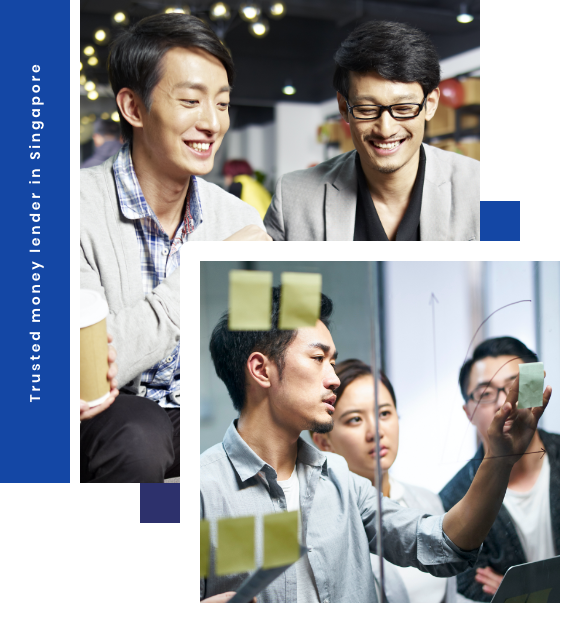 Why we're Singapore's Best Personal Loan Provider
Looking for a place or institution to trust when it comes to loans and moneylending is tricky. But it's not impossible. Meet R2D Credit, a private and licensed moneylender, known also as a money lender, here in Singapore. We are registered with the Ministry of Law which allows us to operate legally in the city.
We are known for their high approval rates for varying types of loans in Singapore, and here, we offer cash loans to anyone who might be in a financial constraint. Need to find us? The R2D Credit office is located at Yishun Ring Road, 2-minute walking distance from Khatib MRT.
Our well-experienced and certified loan officers and experts are more than willing to provide the assistance you need to get your loan processed and sanctioned efficiently. Whether it's a small loan or a big one, we are ready to help you find exactly what you need.
Getting a loan from R2D Credit is fast and effortless. There's no need for us to check credit scores, seek collateral, guarantors, or deposits to provide a loan. At R2D Credit, we offer loans that are tailored to suit the needs of everyone irrespective of their status quo. Learn more about us and our services here.
R2D – YOUR TRUSTED PARTNER
Making a difference
One of the primary missions of R2D is to make a difference in Singapore then to the rest of the world. To grow in life and to get most of the life problems solved, money is needed, but money can be scarce.
In that case, we at R2D Credits, offer loans to people to provide financial help that they need. We want to make a difference; let's make a difference together. Apply for a loan today, get those pressing needs solved, start that new business, and discover a whole new you.
Social responsibility
We believe it is our social responsibility to offer loans to people with low-interest rates and a flexible repayment scheme. Rather than extorting people with the terms of our loans, we ensure our loans are accessible to everyone. So, even if you are a foreigner living in Singapore, you can access any of our numerous loans.
We are Singapore's No. 1 true licensed moneylender, and as such we ought to give back to the society. We at R2D Credits urge you to help us serve you.
Shedding new light to moneylending
Moneylending is not all about giving money, but about giving money that can be sustained. At R2D our low-interest rates and flexible repayment scheme ensures everyone can get the loan they want and payback with ease.
Our high approval rate of loans at R2D Credit also speaks for us. You do not need to go the extra miles to get a loan. You do not need to collaterals and a long list of requirements to be eligible. Come to R2D Credit today and discover the new age of moneylending.
What we are offering
to customers
No 1. Personal loan
provider in Singapore