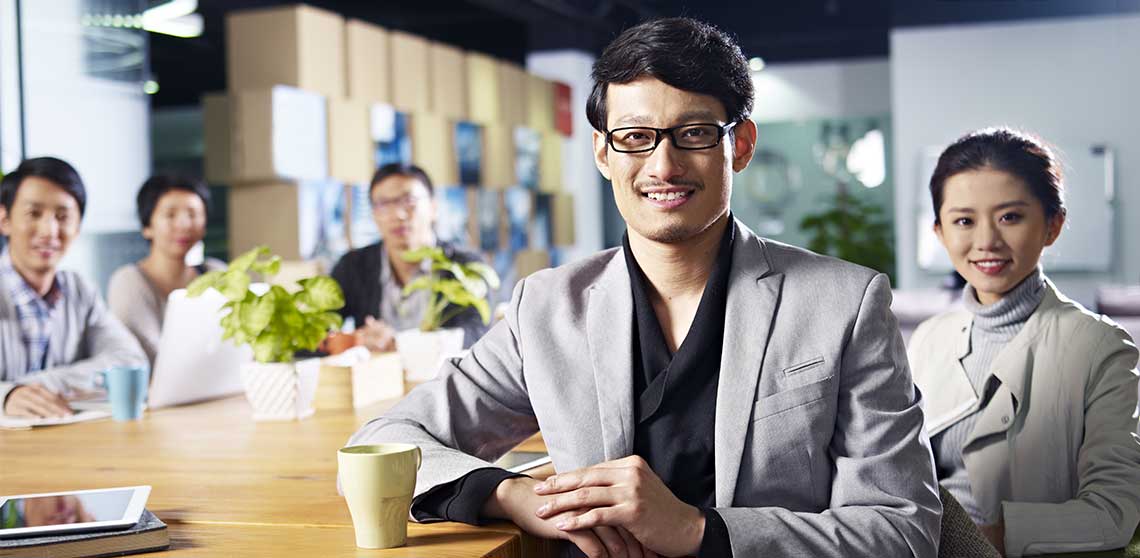 The only thing more important than having access to money is having a trusted money lender. R2D Credit is a licensed and trusted money lender providing fast and legal cash loans in Singapore.
Our professional and courteous staff members are among the best in the business. We make sure all touch points you encounter from beginning to end are easy, seamless and stress free. Our friendly loan officers are more than happy to answer any queries you may have about our loan services.
We are quick in delivery and processing applications. Unlike regular banks, we at R2D Credit don't do long and complicated procedures. This is because we believe in quick and fast access to money by offering fast approvals and high loan approval rates. There isn't always time to wait around and we at R2D credit understand this and that is why we pride ourselves in being fast and efficient.
We strictly follow the rules and regulations concerning money lending in Singapore and we ensure that all of our financial transactions and dealings are transparent and above board. When it comes to handling contracts and receipts with our customers, we make sure all dealings are carried out in a reliable manner and we make it a must to avoid unnecessary complications which would cause problems for the customer.

We are constantly creating systems, improving our process and innovating. We want to provide you (our customer) with the most friendly, up-to-date and best financial solutions. We aim to be the top money lender in Singapore. We believe that every individual should have equal access to credit during financial troubles and emergencies.
We aim to be the number one money lender in Singapore by putting you the customer first. We know when you need urgent access to cash, waiting for banks to reply or trying to borrow from friends and family can be time and effort consuming because they are not as appealing as they sound. In such situations, we want you to feel free to contact us. We would want to be the top solution that comes to your mind when it comes to obtaining money loans in Singapore. R2D credit wants to be an alternative for everyone who needs money in Singapore with our wide range of products and professional financial consultants.
We aim to have the best teams made up of experienced, professional and friendly financial consultants who are here to help you. We listen and understand our customers' and we want to have the best professionals listen to you and address your monetary problems. Having the best teams serving you round the clock is our priority.

With a high cost of living, inflation and emergencies many Singaporeans and visitors to singapore (foreigners) experience one form of financial difficulty or the other. We want to be the number one lender on your mind when the thought of quick access to money comes to your. We want to position ourselves as fast, reliable and efficient with the best people serving you.
We want to make a difference in your life. Getting you access to credit on time and easily is our utmost priority, we want you to have seamless and easy access to cash when you need that boost in your finances. Our vision is to be the most trusted and reliable money lender in Singapore.
Whether you are in need a large sum of cash to sustain your business, for personal use, or to finance project costs or smaller amounts of money for emergencies and unforeseen circumstances, we want to be your number one solution. We offer loan solutions that are tailored to your every need as an individual.

Trust, reliability and speed are our core values as a company. When it comes to dealing with money it is important to be trustworthy, reliable and be quick and efficient. We put you first and foremost and as a business that is obsessed with the customer we put processes and systems in place to ensure that you are satisfied at every step of the way.
In life many unpredictable occurrences happen, things that we did not plan for. When things like this happen it is important to have a reliable, safe and trustworthy financial partner. When you think of money lenders in Singapore, think R2D credit.
What we are offering
to customers
No 1. Personal loan
provider in Singapore
Feel free to
Apply Online Now!
Frequently Asked Questions
In Singapore, a foreigner can avail a fast and legal cash loan for $1000 in minimum amount.
You can take out a cash loan from a bank in Singapore but if you need fash and legal cash, you can reach out to R2D Credit today.
In Singapore, you can take out a loan that is 12 times your monthly income, so for instance, if your income is $1000, the maximum cash loan you can get is $12,000.
The best fast and legal personal cash loan you can avail in Singapore is at R2D Credit, we provide flexible terms and low-interest rates!
The best fast cash loan you can get in Singapore has flexible terms and low-interest rates, just like at R2D Credit.
The easiest cash loan you can get may depend on two things: your credit score and how lenient the lending company is.