When it comes to personal finances, it's always handy to have an emergency fund saved in another account. The purpose of having an emergency fund is to avoid any unexpected financial blow such as paying off future debts, medical expenses, unemployment, and so on.
But what if you don't have an emergency fund? Or your expenses turned out to be more than what you had planned and saved over the years? It is a conundrum that nobody likes to face – but this is where a fast cash loan may be useful for you.
What Is A Fast Cash Loan?
A fast cash loan is a type of personal loan in which you receive cash immediately to take care of an unforeseen contingency. It is similar to a personal loan, but it offers a quick solution to cover any unexpected expenses – but only if it's used in the right manner.
Before you apply for a fast cash loan in Singapore, let's review the pros and cons of this type of loan.
Fast and Easy Access To Funds
If you're ever in a situation where you need urgent access to funds, a fast cash loan offers what you need within 24 hours. Whether it is for personal needs or commercial purposes, a fast cash loan can settle your payments temporarily. You have to fill out an online application or apply in person at your chosen moneylender. It is convenient and fast, allowing you to solve your urgent financial needs. Once approved, the amount will be credited into your account and repaid in scheduled payments.
Hassle-Free Application
Compared to other loans, fast cash loans are hassle-free and easy to apply due to the simple application process. All you need is your NRIC, income statements, and proof of residence. With minimal documentation, it saves you time and effort to meet the financial help you need. Normally, loan approvals may take days and require the borrower to fulfill its eligibility – no matter whom you're borrowing from – the bank, non-banking institution, or moneylenders in Singapore. With a fast cash loan, you get to skip the queue and quickly solve your current financial condition.
Flexibility
Fast cash loans are known to be incredibly flexible, which means you can use the cash for whatever you choose to. This includes housing, car repairs, or even a holiday, but it's wise to only limit your use to emergencies like medical expenses, pending bills, etc.
Fast cash loans are also termed unsecured loans, which means you don't need to give away your possessions or anything of value as collateral for the loan. In other words, you don't have to worry about anything being taken away from you. But it doesn't mean that you shouldn't pay what you owe – there are penalties. (We'll get to that in a bit.)
Besides that, fast cash loans offer loan tenures of up to 36 months. This gives you an option to decide on either a short or long-term arrangement to pay off what you borrowed more seamlessly.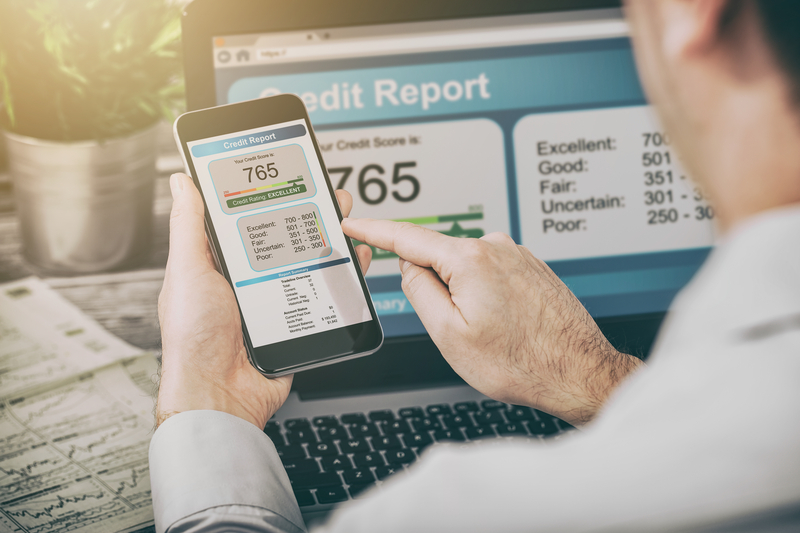 Your Credit Score May Not Matter
Getting a loan when you have a poor credit score can be a challenge but it is more attainable with fast cash loans. Generally, trusted moneylenders tend to focus on your ability to make timely loan payments. They would review your application and consider factors like your income and debt-to-income ratio but avoid any credit checks. Once your application is approved, you'd have to be consistent with your payments. Otherwise, you're risking further debt.
By now, you can presume how compelling it is to take up a fast cash loan but it has its disadvantages too.
By now, you can presume how compelling it is to take up a fast cash loan but it has its disadvantages too.
Here's what you should know before applying for a fast cash loan in Singapore:
Annual Percentage Rate & Interest Rate
Before you apply for the loan, there are two things you will need to confirm – the interest rate and the Annual Percentage Rate (APR). Most websites would tell you that they offer flexible interest rates for their loans but you will need to re-check if their conditions suit your needs.
The annual percentage rate, on the other hand, is the percentage of a loan amount that will be repaid each year. This means that all fees, like broker fees, rebates, or closing costs, will be included to evaluate the cost of your loan. In most cases, borrowers faced unexpected high APR, which leads them to pay more than the presumed amount. Try to be on the lookout for APR when applying for a loan. If it's part of the agreement, go for a loan with a low APR.
Late Payment Fees
Even though fast cash loans are flexible with their requirements, there are penalties for not paying your scheduled repayments on time such as late payment fees. For this reason, you must avoid delayed payments at all costs. It can hurt your credit score and increase your debts significantly, which can further compromise your reputation as a borrower.
Borrowing for your own gain
Before you take out a loan in Singapore, you need to reflect on how you manage your finances and your ability to repay as a borrower. Most borrowers apply for fast cash loans to meet unexpected financial costs, such as emergencies or to cover a financial shortfall in a business.
However, if you misuse the cash loan for your own gains such as buying a swanky new phone or booking a holiday, you may accumulate more debts in the future. After all, you're paying more than the initial cost. It is advisable to wait for a few months and budget with your current income. Best yet, you can use your emergency fund or savings before you proceed to borrow from lending institutions.
From all the information above, you can now decide if a fast cash loan meets your financial needs. It is one of the most popular options for most borrowers when faced with financial challenges. As illustrated above, the loan does offer attractive benefits. Consequently, it is convenient for emergency purposes and you should take advantage of it, but certainly avoid abusing it for your own financial gain.