Grab, seen ubiquitously throughout Singapore, has been synonymous with ride-hailing and food delivery services for close to the past decade. But the tech giant has other ambitious goals. In 2018, Grab formed its financial services arm, Grab Financial Group, which provides payment, insurance and financing services. Grab Financial Group then launched Grab Finance in 2020, providing funding to local SMEs. There are many differences between Grab Finance loans, bank loans, and loans from private money lender Singapore. This article will explore these differences, as well as help you find out if Grab Finance loans are suitable for you.
Grab Finance Breakdown
Grab Finance provides two kinds of fundings, the business loan, and the merchant credit line. Both types currently only service SMEs.
Before we break down the two types of fundings, let's look at the eligibility, required documents, interest rates, and other important details.
Here are the eligibility requirements you'll need to be for both the business loan and the merchant credit line: a limited liability partnership or company; in operation for at least 6 months; at least 30% owned by a Singapore citizen or PR, and fewer than 200 staff.
In addition to the above requirements, sole proprietors are generally not eligible for Grab Finance loans or lines of credit.
Also, you will need the following documents for the application: Identification card or passport, business registration documents, recent financial statements, and information about your director or head of operations.
For both types of fundings, there is no application or repayment fee. Instead, there will be a monthly interest of as low as 0.9%, computed on a reducing balance basis. There will also be a disbursal fee of 5% of the loan amount, as well as a late fee of twice the existing monthly interest rate applicable on the overdue principal amount.
Now, for the two types of fundings. The business loan caters to quick cash investments which you can use for anything – from designing your website to paying employees. Depending on your business, the business loan lets you borrow up to $100,000 over 9 months.
On the other hand, the merchant credit line provides ongoing access to short-term funding. This means that a pre-approved line of credit will be available to you under this type of funding, and you can withdraw funds to your bank account when you need to, up to a limit of $100,000, depending on your business. You can draw as often as you like, up to the limit imposed.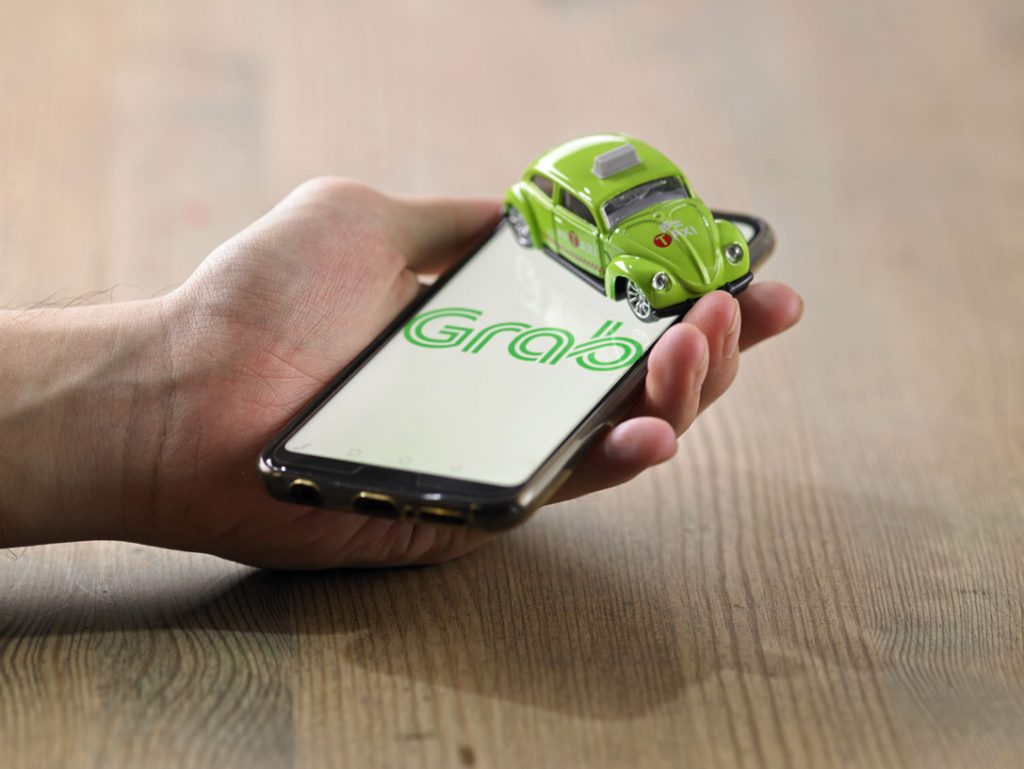 How Does Grab Finance Compare?
The biggest difference between Grab Finance fundings and loans from money lending company Singapore, private money lender Singapore or banks is that the former only allows owners of SMEs (less than 200 staff and in operation for at least 6 months) to apply. What's more, you cannot be the sole owner, otherwise, you will also not be eligible.
This means that if you are looking for a private loan for your wedding or house renovation, Grab Finance loans are out of the question. Also, if you are the single owner of a small business, you will be better off getting your loans from banks or private money lender Singapore.
The next significant difference is the interest rate. Grab Finance's interest rates are as low as 9% per month, compared to 2.5% to 12 % of OCBC's various business loans. However, Grab Finance also charges a disbursal fee of 5% of the loan amount. This might be enough to make Grab Finance's services more costly.
With a cap of $100,000 over 9 months, Grab Finance's loan limit is significantly lower than that of money lending company Singapore. For instance, R2D Credit allows any business owner to take business loans of up to $300,000 (subject to approval).
Should You Use Grab Finance Services?
Running your own business is a blessing that comes with a lot of challenges. When a need for a loan comes up, consider it carefully. Remember that the devil is in the details.
If you own an SME with other proprietors and fulfill requirements like having fewer than 200 staff, Grab Finance is a viable option, provided that you are okay with their interest rates and are looking to borrow not more than $100,000.
However, if you don't fulfill such requirements or are looking to borrow a higher amount, private money lender Singapore or banks may be a better option. The former, such as R2D Credit, has its own Grab/Gojek loan that caters personalised loans to Singapore residents with one of the lowest interest rates and remarkably flexible arrangements.
Head over to R2D Credit now and start legal and fair financing for your company.